95 Scurfield Boulevard Location Map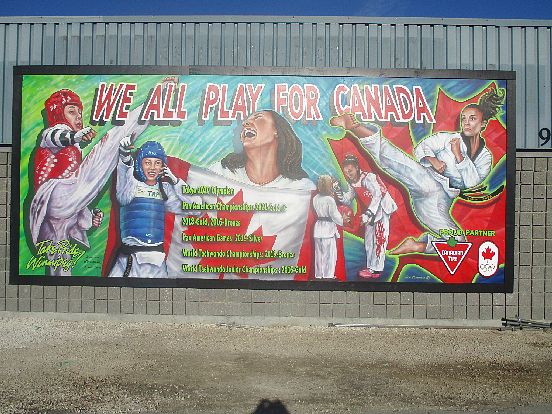 A Mural in honour of Winnipegger and Canadian Olympic taekwondo athlete Skylar Park.


Location: N side bet. Dovercourt & Kleyson; South Face

Occupant: Tae Ryong Park Academy

District: Fort Garry

Neighbourhood: West Fort Garry Industrial

Artist(s): Jennifer Johnson Mosienko

Year: 2021

Sponsors: Canadian Tire, Take Pride Winnipeg!

Painters: Special Thanks: KT Carpentry; Morgan Biggs.