555 Spence Street (1) Location Map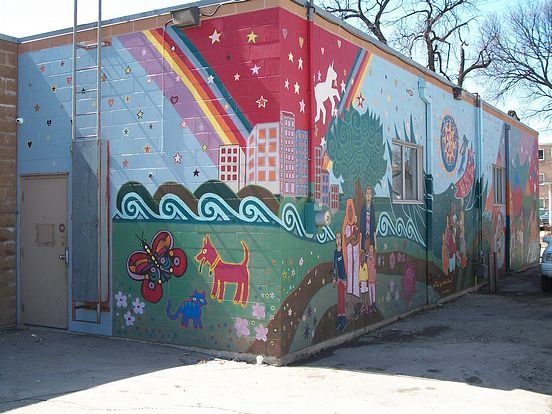 'Multicultural Families Mural'
This wall was completed over 2 years working one half day per week. Sky Richard, the lead artist was responsible for all sorts of interesting imagery on this wall. This photo reflects additional enhancements made to the wall in 2010, including a arevised east wall and changes to the top left corner of the main wall that complements it. All subsequent photos are from 2008.


Location: slightly North of the NE corner Spence & Sargent; North (rear) Face

Occupant: Pregnancy and Family Support Services Inc.

District: West End

Neighbourhood: Spence

Artist(s): Sky Richard, Derek Routledge, Rhianne Favelle, Spence Neighbourhood Artists

Year: 2008