120 Eugenie Street (1) Location Map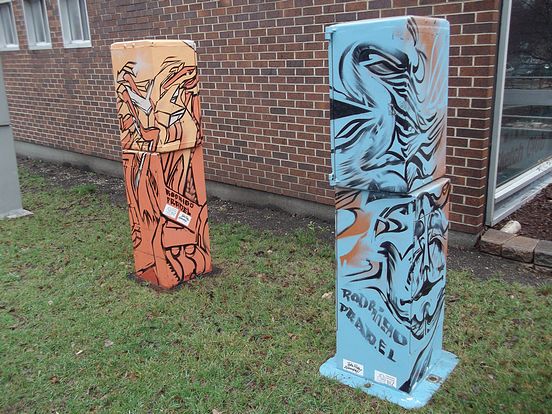 Two of the traffic signal controller boxes designed by Rodrigo Pradel for the Graham Avenue Festival, 2007. In 2011 the boxes were swapped out for larger boxes, and these 2 were relocated to the Forum Art Institute.


Location: SW corner Eugenie & Tache; Traffic Controller Boxes

Occupant: Forum Art Centre

District: St. Boniface

Neighbourhood: Norwood East

Artist(s): Rodrigo Pradel

Year: 2007

Sponsors: Downtown Winnipeg BIZ, Take Pride Winnipeg!