525 Agnes Street (1) Location Map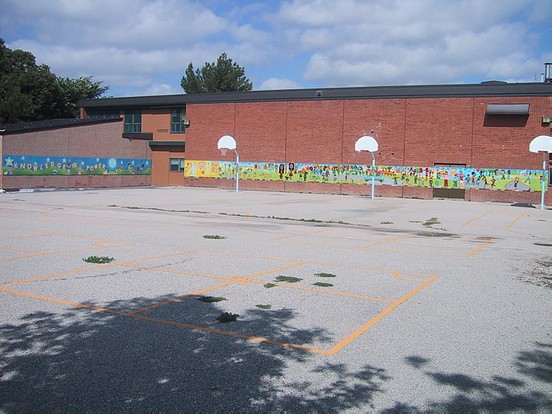 'Kids in the Kommunity'.
This was the site of West End BIZ's Mural Mentorship program of 2004; its 3rd successful year. The Mural features a multicultural theme with young people from virtually every ethnicity being depicted in various activities ranging from dance, sports and play.


Location: NE corner Agnes & Ellice; East and South Face

Occupant: John M King School

District: West End

Neighbourhood: Daniel McIntyre

Artist(s): Karina Cardona-Claros (unsigned)

Year: 2004

Sponsors: HRSDC Summer Career Placement, West End BIZ

Painters: Students of John M. King School