595 Clifton Street Location Map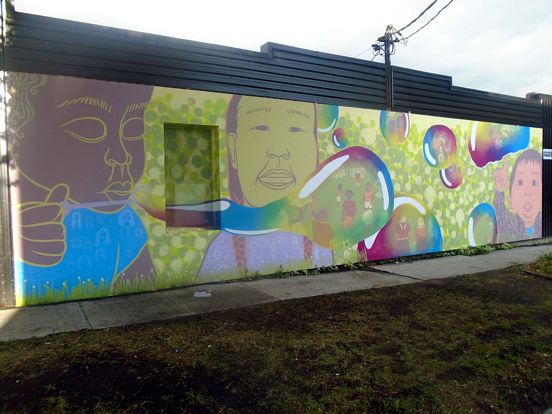 'Reflections of Connections'.


Location: E side bet. Portage and Percy; West Face

Occupant: Optima Professional Centre

District: West End

Neighbourhood: Minto

Artist(s): Annie Beach, Brianna Wentz

Year: 2018

Sponsors: Herc Rentals, Take Pride Winnipeg!, Dulux Paints, West End BIZ

Painters: Partial list: elina P, Noura, Kari M., Grace, Cavell, Naomie, Kobi, Kyer, Salwa, Ali, Blaze, Tanya,Adon as, Lily, Kaley, Zinah, Johnny,Jeff, Freddie, John, Lisa-Marie, Nadya, Lillian, Lisa, Delie, Gordy, Viv, Nardos, Delia, Zaniya, Ghadeet, Adoaya, Melissa, Hassam, Jeremy, Sim, H.P., John, Faith, Brooklyn, Jake, Liv, Leon, Kate, Jaxxy, Wendall M., Kim, Jayde, Honey, Andrea, Liz.