75 Noble Avenue (6) Location Map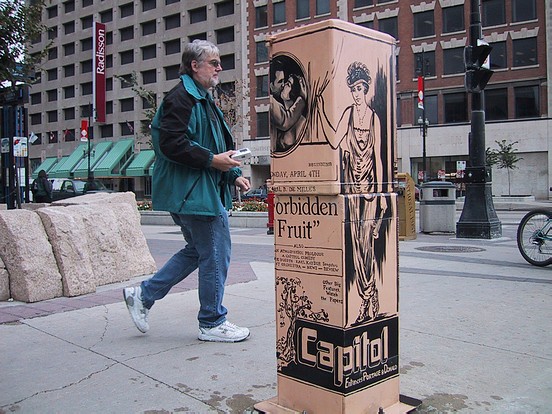 The Capitol Theatre, an important historical landmark was located on this side of Donald a half block further north. Artist Tom Andrich is at left. The artwork was finished in 2002, but the box did not hit the street until March 2003.


Location: N side bet. Henderson & Beatrice, traffic controller box on front lawn

Occupant: Traffic Controller Box

District: East Kildonan

Neighbourhood: Glenelm

Artist(s): Tom Andrich (Eclectic Fine Art)

Year: 2003

Sponsors: Take Pride Winnipeg!