75 Noble Avenue (8) Location Map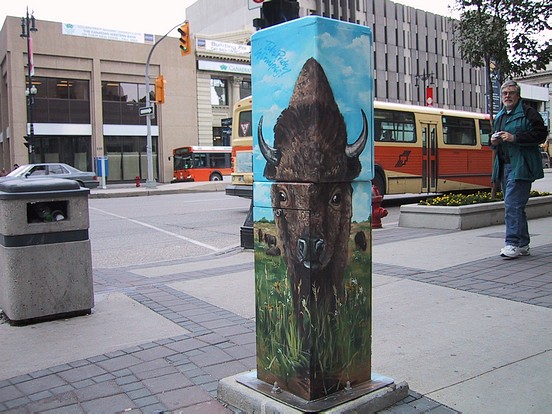 The prairie buffalo, an important key to Manitoba's history. Artist Tom Andrich is at right. The artwork was finished in 2002, but this box did not hit the streets until March, 2003.


Location: N side bet. Henderson & Beatrice, traffic controller box on front lawn

Occupant: Traffic Controller Box

District: East Kildonan

Neighbourhood: Glenelm

Artist(s): Tom Andrich (Eclectic Fine Art)

Year: 2003

Sponsors: Take Pride Winnipeg!