30 Argyle Street (2) Location Map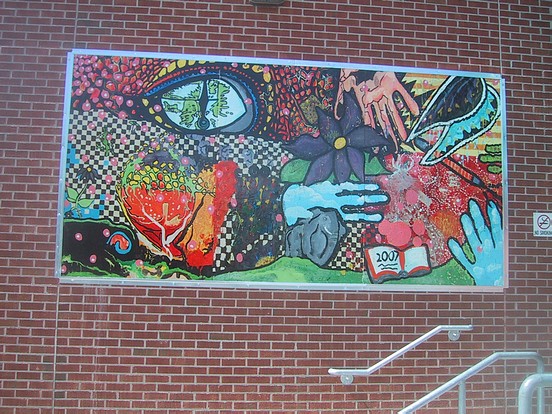 The students were given free reign on the design and execution of this second Mural.


Location: West side at front entrance; East Face

Occupant: Argyle Alternative High School

District: City Centre

Neighbourhood: South Point Douglas

Artist(s): Argyle Alternative High School Students (unsigned)

Year: 2007

Painters: James Ferguson, Samantha Hiebert. Mural Mentors (courtesy of the Graffiti Gallery): Gillian Ramsey, Mikey Dudek, Diana Barsey. Project Coordinator: Dave Taylor.