439 Watt Street Location Map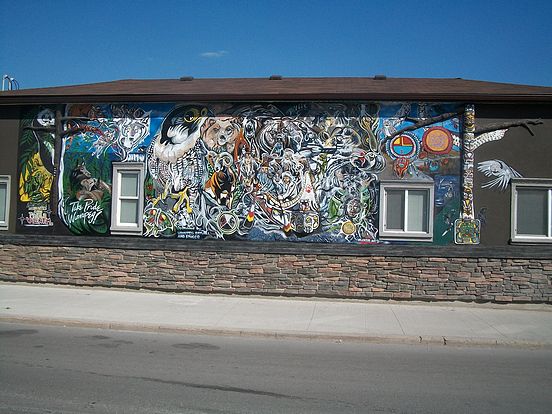 The 2012 redux and enhancements of the original 2010 wall. Detail can be seen in photos 2 through 6.


Location: NE corner Watt & Jamison; West Face

Occupant: private residence

District: East Kildonan

Neighbourhood: Chalmers

Artist(s): Barbara Valentim, Paulo Valentim, Johnluis Valentim

Year: 2012

Sponsors: Winnipeg Drywall and Stucco, Take Pride Winnipeg!