250 Portage Avenue (Transit Box) Location Map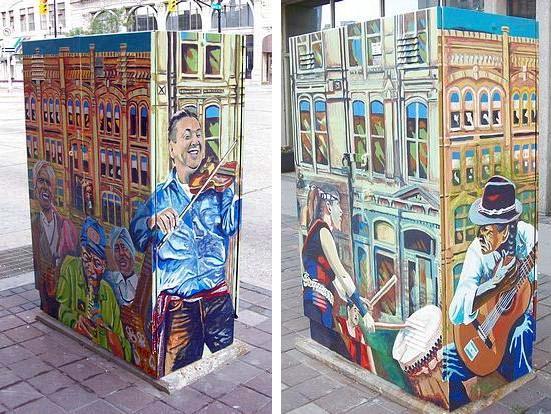 'Achieving Harmony'
Another in the series of controller boxes painted by Sarah Collard. This one was completed on July 16, 2009.


Location: S side bet. Garry & Fort; Transit controller box

District: City Centre

Neighbourhood: South Portage

Artist(s): Sarah Collard (Collard Creations) (unsigned)

Year: 2009

Sponsors: Downtown Winnipeg BIZ, Take Pride Winnipeg!