Graham Avenue & Donald Street-2 (Transit Box) Location Map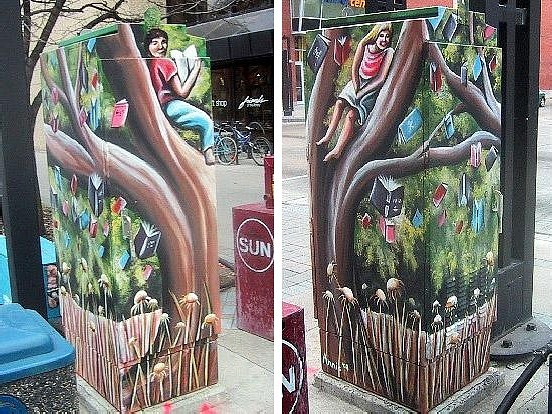 One of 7 Transit controller boxes in 2008 commissioned by the Downtown Winnipeg BIZ for public art. In this split screen image all 4 sides of the box may be viewed.


Location: SE corner Graham & Donald; Transit Controller Box at front of Millennium Library

Occupant: Transit Controller Box

District: City Centre

Neighbourhood: South Portage

Artist(s): Annie Bergen

Year: 2008

Sponsors: Downtown Winnipeg BIZ, Take Pride Winnipeg!