324 Lizzie Street Location Map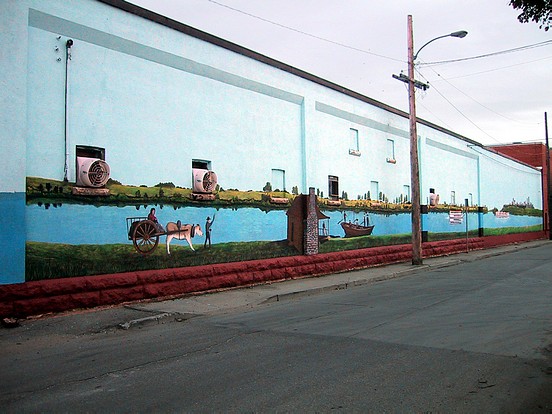 Establishing shot of the right section of this huge wall with a theme of transportation along the Red in the 20th century.


Location: N side Henry bet. Lizzie and Ellen; South Face (wall is 2 city blocks long)

Occupant: Furgale Industries

District: City Centre

Neighbourhood: Logan-C.P.R.

Artist(s): Dwayne Ball (Art Visions) (unsigned)

Year: 2004

Sponsors: Take Pride Winnipeg!