185 Young Street (3)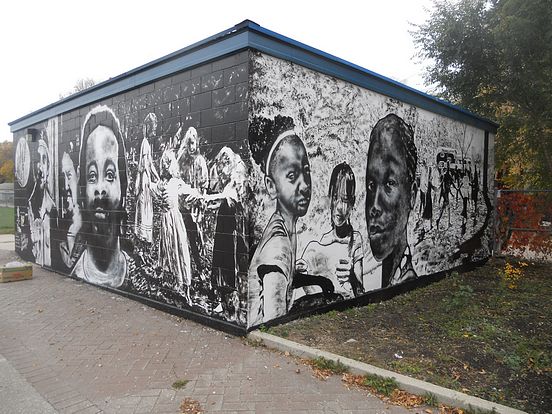 'Hand in Hand'
This wonderful piece covered all four side of this garage sized building. It was rendered by Chayim in 2013 with sponsorship by Twelve Tribes Sponsorship Program, West Broadway Community Organization, Cloverdale Paint and West Broadway BIZ. It was painted over in the spring of 2018 with a new Mural.
Shown here are the East and North walls.
Displaying Photos 1-3 of 14