459 Furby (approximate address)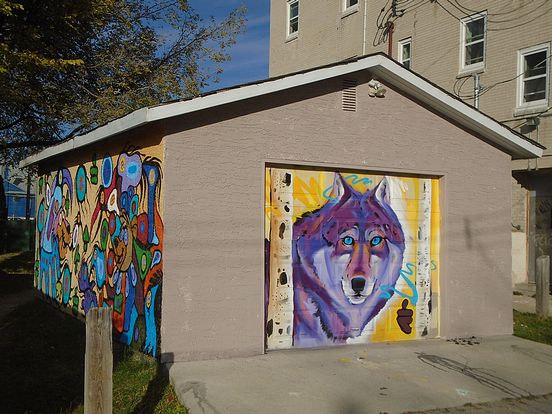 This rendering wash by Brian Gasenzer, painting as Cash Akoza in 2015 as a grassroots community project. In late August of 2017 it was painted over with a new Mural.
Original notes follow:

Brian Gasenzer: "The youth there told me they're wanting change in their community and want to see more colourful walls and garage doors as they feel it makes for an inspirational safe environment for them as they walk to and from school; and I will make sure this continues money or no money. I'm for the land and its people."
Displaying Photos 1-3 of 10