256 Stafford Street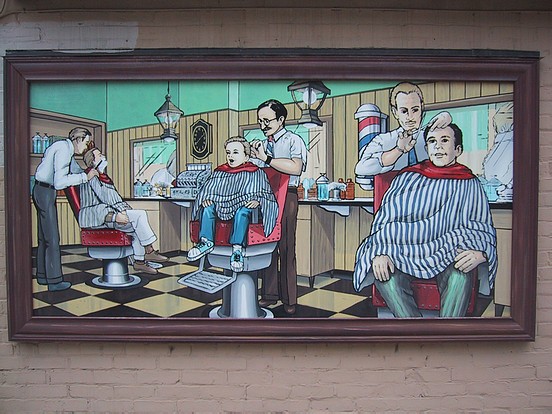 This piece was rendered by Jeanette Jerome and Belle Fosh Signs in 1998 for Steve's Hairstyling for Men. Sponsorship was provided by Grosvenor Square BIZ. In 2015 a new occupant arrived and the Mural was removed.

Original Notes Follow:===

Jeanette Jerome: "The cartoon Barber shop's interior was easy, as that is his shop! I just needed to take a photo and add the characters. Even the old till is there. The fellow in the middle is a cartoon of the owner in his younger days. Just for a personal touch. The artist at Belle Fosh who did the rendering of the above wall job was Resti Manimtim."
Displaying Photos 1-2 of 2