1143 Henderson Highway (1)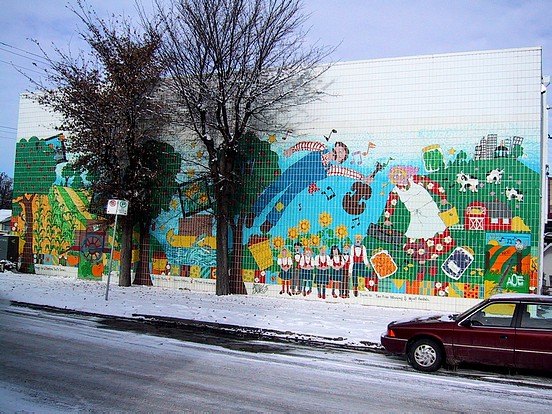 A 2002 photo of the winter view of this 1996 wall by Darlene 'Toots' Toews with sponsorship by Take Pride Winnipeg and Wyatt Rentals. The painters assisting Toots were Kim Forrest, Gordon Burling and Michael Grabowiesky.
The two large trees were cut down in 2008; and the wall was painted over in 2009 with a new Mural (see 1143 Henderson (2) in this section).
Displaying Photos 1-2 of 2